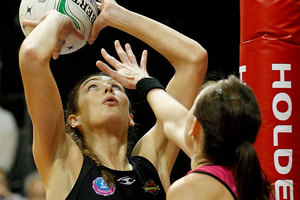 Rotorua netball fans will be part of a large contingent of Magic supporters at the ANZ Championship grand final in Melbourne this weekend.
The Waikato Bay of Plenty Magic side won through to their third grand final with a thrilling 57-48 extra time victory over the Northern Mystics on Monday night. Twice runners-up, they will be hoping it will be third time lucky when they take on the Melbourne Vixens at 4.30pm (NZ time) on Sunday. A win would also see them become the first New Zealand side to snare the title.
Magic marketing manager Chris Buckley said they had been inundated with calls yesterday from people wanting to get to Melbourne for the final, including many from Australia-based Kiwis.
"It's gone crazy," she said. "We are hoping for hundreds to go over there - but we can make a lot of noise no matter how many go."
She said the franchise had put together a range of grand final travel packages for Magic fans, with prices starting from $760 per person for flights, two nights' accommodation and a match ticket.
Netball Rotorua secretary and hardcore Magic supporter Mary Thompson will be one of the first to grab her spot on the plane.
She travelled to both of the Magic's previous grand finals - against the NSW Swifts in Sydney in 2008 and the Adelaide Thunderbirds in Adelaide in 2010.
When The Daily Post spoke to her yesterday she was still waiting for details of the final package but was anticipating it to cost somewhere between $800 and $1000.
She said other Rotorua fans were hoping to join her.
"It depends on the cost for some people - there are five of us from Rotorua keen to go that are waiting to get the ticket price," she said.
Magic players and fans will be hoping Ms Thompson's match prediction proves correct.
"I think they [the Magic] will beat the Vixens easier than they did the Mystics."
- APNZ