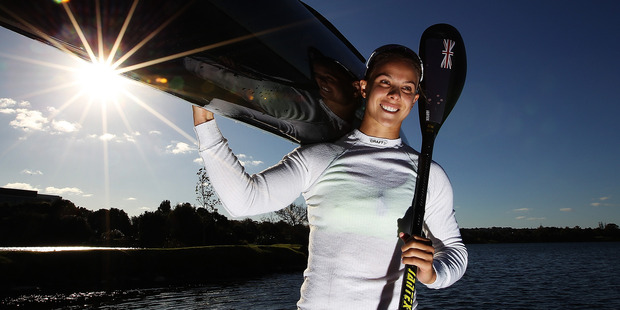 Human nature dictates we love a contest, especially if it's at the Olympics and can be observed from a grandstand or sofa.
Perhaps it is watching athletes deal with the pressure of performing at their physical peak once in four years? Maybe it is the desire to see who is the most mentally robust? Regardless, such duels are part of what makes the Olympic Games (and their build-up) special. Think Harold Abrahams vs Eric Liddell, Sebastian Coe vs Steve Ovett or Mahe Drysdale vs Rob Waddell; all were contests that captivated the public imagination.
Several New Zealanders face arch-rivals in their pursuit of gold medals in London.
The world's No 1 ranked female triathlete Andrea Hewitt is one example as she strives to be the first New Zealand woman to earn an Olympic medal in the sport. Hewitt's part of a 56-woman field but one competitor stands out as a key nemesis - Brit Helen Jenkins.
Jenkins was crowned the International Triathlon Union's world champion last year; Hewitt was second. Jenkins has the advantage of almost living at the Hyde Park venue, committing every nuance of the course to memory during years of training.
"Helen is the favourite," Hewitt says. "She has that pressure from the media, especially as it is her home Olympic Games. She won on the London course [at the practice event] last year."
Hewitt is not daunted.
"The media probably push those individual battles more than the athletes. I also have to be aware of the top 20 women on the start line rather than just one.
"I have had my best races when the best athletes are competing. It might sound strange but together the best all-rounders can take the pure runners out of the mix by working hard in the swim and bike."
Hewitt tries to concentrate on the status of the race rather than fellow competitors.
"During the first 5km of the run I focus on controlling my breathing and my running form. Then, when it gets closer to the finish, I watch what is happening around me. I look at which of my competitors is looking the freshest and decide what to do from there."
* * *
Lisa Carrington became the first New Zealand women's kayaking world champion last year in Hungary. Her K1 200m event is debuting at the Olympics. Carrington remains a gold medal contender after finishing second by 0.096s at the most recent World Cup in Duisburg. She was behind three-time Olympic champion Natasa Douchev-Janics of Hungary, who was on maternity leave last year.
Carrington spoke to the Herald on Sunday from Munich where she is putting the final touches to her Olympic preparation. She says the rivalry with the Hungarian is new but welcome.
"That World Cup event is the only time I've raced Natasa so there's no real history between us. She is an amazing competitor who will be tough to beat but I'm stoked to be that close. With drive and determination I can make that up."
Carrington has no real watchwords for the final stages of a race which is expected to be over within 40 seconds.
However, the odd mental thought passes fleetingly now and then when she's neck and neck with rivals.
"Over the last 50m I'm just driven to go harder. I cut a deal with myself to give it everything and be prepared to suffer.
"The big thing is to train every day and set up as you would race. It's all about habit. I try not to over-analyse it. It means maintaining an efficient technique and getting power in the stroke by co-ordinating your leg drive with your catch [the water caught by the paddle]."
Carrington's rise has been rapid, given she only took up the sport in 2007.
"There are various stats and everyone has an opinion about how long it takes to get up to speed as a professional athlete. It is good to have defied some of those to reach my own limits."