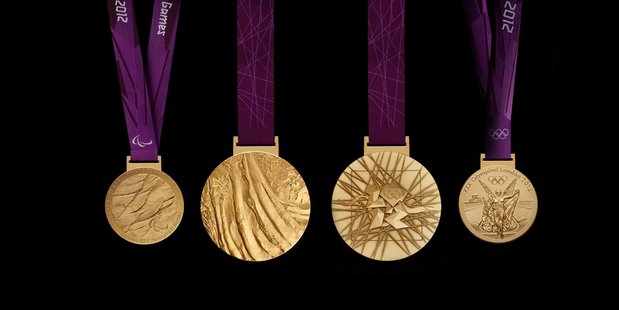 Three Kiwi athletes will win gold medals at the London Olympics, according to a new prediction based on the performance of the New Zealand economy.
Investment firm Goldman Sachs has released a report that says a country's Olympics success is closely linked to its productivity and growth.
The forecast of three gold medals for New Zealand is on par with our success at Beijing, while 2012 Olympics' hosts Great Britain are expected to increase their gold medal swag by 11, taking their haul to 30.
The report predicts China will win 18 fewer gold medals than in Beijing, putting their overall tally at 33 and in second place behind the United States' 37 gold, one more than in 2008.
Australia is expected to win one more gold than it did four years ago, taking its total to 15.
The report's authors, Jose Ursua and Kamakshya Trivedi, said it seemed like a "daft question" to consider if economic variables could predict Olympic success.
"It is hard to imagine that economic variables could even begin to capture the kind of individual skill, mental determination and hunger that drive athletes to perform feats of unimaginable virtuosity that is the stuff of Olympic legends. But at the level of a country, it may be possible to identify the ingredients that unlock success at the Games."
See more data from Goldman Sachs here.
The pair used "growth environment scores" (GES), which are "designed to capture important features of the economic, political and institutional environment that affect productivity performance and growth across countries".
"And, indeed, this is what we find: gold does go where the growth environment is superior," the report says.
They made predictions using old GES of how many gold medals countries should have won at previous Olympic Games and when compared to the actual tally they were a "perfect forecast".
Goldman Sachs said there were two clear patterns revealed in their analysis.
"First, countries with superior growth environments and higher incomes are expected to win more medals, and, second, there is also a marked host effect that will likely bump up the number of medals attained by Great Britain," the report says.
New Zealand is expected to win two extra bronze or silver medals than in 2008, taking its Games total to 11.
"Our estimates also predict that the top 10 ranks will include five G7 countries (the US, Great Britain, France, Germany and Italy), two BRICs (China and Russia), one N11 country (South Korea), and one additional developed and emerging market (Australia and Ukraine, respectively). Based on our analysis, these 10 countries will likely capture more than half of all medals attained during the Games."
The rest of the countries in the list are a diverse mix from various parts of the world, broadly led by Europeans and including Asian, Latin American and African nations.
Goldman Sachs says while it hopes its predictions are accurate, "we will have succeeded as long as they have provided some food for thought".
- APNZ