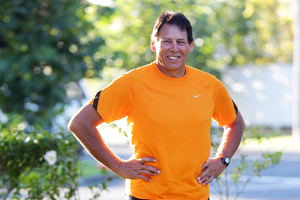 All Black legend Wayne Shelford has joined the race for the Blues coaching job.
Shelford has coached at the North Shore club since his return from stints in Japan and England and has applied to join the troubled Blues franchise next season.
His application follows that of fellow 1987 World Cup winner John Kirwan, who revealed his desire to coach the Blues after international stints with Italy and Japan.
He told the Weekend Herald he intends travelling to New Zealand for a brief holiday during which time he hoped to be interviewed in person for the job.
Contenders had until yesterday to lodge their bids with the New Zealand Rugby Union.
While those numbers and most of the candidates remained confidential, the Weekend Herald understands a dozen may have lodged their CVs with the NZRU.
Current coach Pat Lam could not be reached for a decision on whether he would reapply while his assistant Bryce Woodward would not comment.
Shelford was the foundation captain of North Harbour and then coached them from 1998-2001 when they were part of the Blues franchise.
During that period the Blues had Graham Henry, Jed Rowlands, Gordon Hunter and Frank Oliver as head coaches.