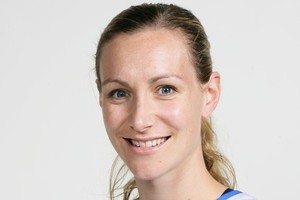 Former Silver Ferns captain Adine Wilson will prop up the Southern Steel's injury-hit midcourt in tonight's transtasman league clash with the Northern Mystics.
Wilson has been drafted in as a temporary injury replacement for Shannon Francois, who suffered a high ankle sprain in last week's demoralising 19-goal loss to the Magic.
The loss of Francois followed that of the Steel's other young Silver Fern midcourt hopeful Courtney Tairi, who suffered a season-ending knee injury last month.
New Zealand under-21 midcourter Gina Crampton was brought into the team to cover for the loss of Tairi. Having exhausted all the young talent from their region, Steel co-coaches Natalie Avellino and Janine Southby felt they had no other option than to look to the former star to plug the gap.
Wilson had her first and only training session with the Steel when the team arrived in Auckland last night and admitted she found it a bit of a shock to the system.
"I'll be reaching for the anti-flamm tonight, that's for sure," she said.
Wilson has been playing Auckland club netball for the College Rifles Old Girls for the past few seasons in a star-studded team that includes former Ferns Anna Stanley and Tania Dalton.
But the mother-of-two said these days she plays more for fun and her conditioning is not up to the rigours of the transtasman league.
She agreed to join the Steel for tomorrow's game on the basis that she would be there to provide back-up on the bench.
"We don't train, we just turn up for the game on the day, usually about five minutes before the game, so that and walking the dog is about as much as I've been doing."
It will be the 33-year-old's second foray in the ANZ Championship, having played for the Steel in the 2009 season, leading the South Island franchise to the playoffs.
Wilson's club teammate and former Mystics defender Stephanie Bond will also suit up for the Steel tonight, replacing the perpetually injured Sheryl Scanlan for the second straight week.