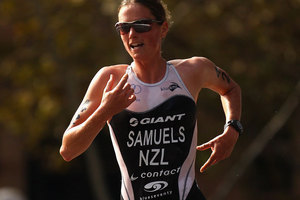 Triathlon New Zealand chief executive Craig Waugh is thrilled at the announcement overnight from the International Triathlon Union that a mixed relay has been included on the programme at the 2014 Commonwealth Games in Glasgow.
The ITU released their decision overnight and said the news has come four years ahead of schedule.
The format was also recently accepted onto the programme of the 2014 Incheon Asian Games, and was placed on the programme of the inaugural Youth Olympic Games in Singapore with great success.
Triathlon's mixed relay consists of teams of four athletes: two men and two women, who will compete in the order of woman, man, woman, man. Each athlete completes a super-sprint triathlon of swimming, biking and running, before handing over to their next team member.
The first team across the finish line is the winner.
Waugh was delighted at the announcement.
"This is great news for the sport and for Triathlon New Zealand. This was expected as the ITU has made it clear they see teams racing as playing a very important role in the future of the sport, this will aid their cause to have a team's race included at the [2016] Rio Olympic Games.
"Given our depth in the sport we obviously see it as a medal opportunity, the HP [high performance] team will continue their recent work in this area to give our teams every chance of success in 2014 and beyond."
- APNZ