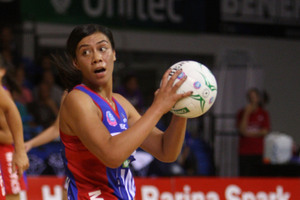 The Northern Mystics are looking to add to the Magic's misery when the two sides meet in tomorrow's round-two transtasman league clash.
The Waikato/Bay of Plenty side suffered a shock loss to the Southern Steel in round one - an ominous start to what is supposed to be a new era for the Magic, who are looking to address their title drought.
It wasn't the only big upset of the opening round, with the Melbourne Vixens reinforcing the unpredictable nature of the ANZ Championship by upstaging defending champions the Queensland Firebirds.
With the Adelaide Thunderbirds easily dispatching the NSW Swifts, three of the four teams that made last year's finals were beaten in the opening round by teams that failed to make the play-offs in 2011.
The Pulse very nearly made it four from four, making the Mystics work hard for their two points.
Mystics captain Temepara George said her side's performance was typical of opening-night nerves.
"It was our first game so we didn't have that flow and [played] the ball around a lot, but I think we have that out of our system now, and we need to because the Magic will be tough."
The Steel's upset win over the Magic didn't do the Mystics any favours. Traditionally strong starters in the competition, the Magic have been stung by the opening-round loss and are desperate to prove they're still a formidable outfit.
But what the Steel have provided the Mystics with is a blueprint for how to beat the Magic.
The Magic's all-star defensive pairing of Casey Williams and Leana de Bruin gave the Mystics big problems in their pre-season clash last month. The inventive Steel shooting pairing of Donna Wilkins and Jodi Brown showed the Mystics that there are ways to beat the height and athleticism of the Silver Ferns duo.
"What the Steel did was force their defenders to play in isolation and split the defenders with the way they were moving the circle," said Mystics coach Debbie Fuller.
The Mystics had success last week mixing up their shooting line-up, injecting Grace Rasmussen into the goal circle in the final quarter, in place of Maria Tutaia, to add more speed and movement. The change-up in attacking styles is likely to be used tomorrow night.
Round two opens today with the highly anticipated clash between the Steel and the Pulse, who are coached by former Southland stalwart Robyn Broughton.