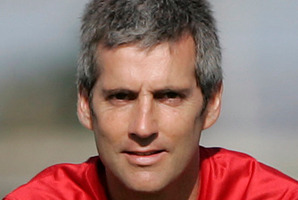 As coaches, Auckland City's Ramon Tribulietx and under-siege Waitakere United boss Neil Emblen are worlds apart heading into today's final round of Oceania's Champions League.
At the helm of a City side who have had a dream, unbeaten, run in both domestic and O-League football, Tribulietx has been able to meticulously plan his season. He knew even before today's game against Vanuatu champions Amicale that his club was through to the two-leg play-off and within sight of another trip to Fifa's Club World Cup.
Across town at Fred Taylor Park, Emblen has no such luxury.
Already staring at their worst domestic season in six years, Waitakere face the prospect of failing to win their O-League group, effectively leaving them in the wilderness for a couple of seasons.
Even if United beat New Caledonia's Mont-Dore this afternoon, their fate will still be decided at Ba's Govind Park where the Fijians host Tahiti's Tefana.
A win for Tefana would end Waitakere's hopes. Remarkable in that Waitakere beat Tefana 10-0 in the group opener.
With Chris Bale, arguably their best player this season, out through suspension, Emblen will make a change in midfield with Ross Haviland or Jordan Vale to join captain Jake Butler, Ryan de Vries and Roy Krishna with Allan Pearce and Sean Lovemore to take the attacking role. Aaron Scott, Tim Myers, Jason Rowley and Ross McKenzie will play in defence in front of Danny Robinson.
Emblen is wary of the threat posed by lively wide attacker Patrick Diaike and the experienced central striker Jean-Marc Hmaloko but is more concerned with getting his winning plan in place against a team they had to tough it out against before winning 1-0 in Noumea.
"While we know we could win and still miss out [if Tefana triumph in Ba]," said Emblen. "That would be bad enough but to not win and then see the result in Fiji go our way, that would be criminal."