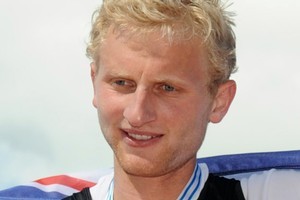 New Zealand's leading rowers head for Lake Karapiro today with London on their minds.
The national championships start today, with the finals to be contested on Friday and Saturday.
Unlike those occasions when they are on New Zealand duty, the best in the land are competing for their clubs or regional performance centres, and that means pitting regular boat-mates against each other.
It adds spice to the competition, not to mention bragging rights.
The Olympic Games trials are shortly after the nationals and will help to finalise crews for the Games in London in July-August.
So while multi-world champion coxless pair Hamish Bond and Eric Murray are proving unbeatable on the international circuit, they will have different agendas at the nationals.
Take Otago's Bond, who has won 14 national titles, some way short of Chris White's record of 38 red coats.
But he's eyeing a further three this week.
Bond is stroke of the Southern RPC crew including fellow internationals Jade Uru, Carl Meyer and John Storey, who won the coxless four title last year; Bond and Uru are defending pair champions and Bond is stroke of the premier eight.
Bond has been training hard with his world championship pairs partner, Murray, over the past three weeks.
"We have been putting in the base miles which we need for later on the year," he said.
Five-time world single sculling champion Mahe Drysdale heads the single scull entries, with the prospect of the premier final having a heavy emphasis on current or former world champions.
The two heats this afternoon include Murray, double sculling world champions Nathan Cohen and Joseph Sullivan, and lightweight world championship medallist Peter Taylor.
The regatta starts with the women's under-21 single scull this morning and will conclude with seven premier finals on Saturday.
- APNZ