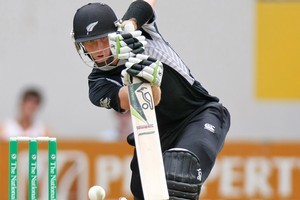 A flat deck's expected in Dunedin for the Black Caps first one dayer of the year against Zimbabwe on Friday.
Rain has dogged University Oval throughout the HRV Cup, with half the games due to be played there having to be abandoned.
Groundsman Tom Tamati says poor weather hasn't had any effect on preparation of the pitch.
Tamati says the more moisture into the block the better, and there's been nothing to hinder preparations since he's started baking the wicket.
He says the grass is quite long, which will mean there's something in it for the men with the ball.
Tamati's proclaiming his pitch a belter, and expects to see plenty of runs scored.
Tamati's pleased a fine day is forecast for the match so he can finally see some cricket.