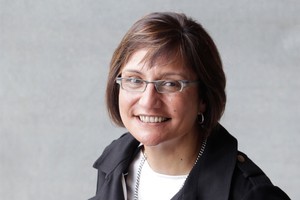 Concerns a decision not to appoint a permanent Silver Ferns assistant coach will leave the national team lacking in coaching support this year have been dismissed by Waimarama Taumaunu.
The Silver Ferns assemble in camp in Auckland on Monday for their first get-together of the year, but Taumaunu has yet to confirm her management team for 2012.
Taumaunu, who took over the reins from Ruth Aitken late last year, is not expected to appoint an assistant until the beginning of the international season in September. Even then it will be temporary, as Netball NZ is keen to rotate the role for the next two years before settling on a permanent assistant in 2014 before the Commonwealth Games and world championships.
The idea is to give a handful of coaches the opportunity to experience the inner workings of the national programme and build depth through the coaching ranks.
But many have questioned whether the assistant coach of a national programme should be used as a development role.
The approach has also raised concerns over whether the Silver Ferns will be getting the coaching expertise they need this year as the team looks to rebuild following a disappointing 2011 season.
Taumaunu has indicated she plans to draw from ANZ Championship coaches. But that pool is looking shallow, with Noeline Taurua and Debbie Fuller, who are in charge of New Zealand's two leading franchises, both indicating juggling their young families with franchise roles and national commitments is too much.
Veteran coaches Robyn Broughton (Pulse) and Leigh Gibbs (Tactix) are also out of the mix as they have had previous involvement in the national programme.
However, Taumaunu is adamant the Ferns will continue to be well-supported by world-class coaches.
"I've got some great people and great support and have had some really good conversations with coaches over the summer break," she said.
Possible candidates as Taumaunu's understudy are Southern Steel co-coaches Natalie Avellino and Janine Southby, and franchise assistants Gail Parata (Mystics), Marg Foster (Magic) and Julie Seymour (Tactix).
Three specialist coaches - Lyn Gunson, Belinda Colling and one more to be confirmed - will attend next week's camp and Taumaunu said she also intended to use specialist coaches at different stages during the international season.
Taumaunu will welcome back into action several players returning from injury, including captain Casey Williams, Katrina Grant, Grace Rasmussen and Julianna Naoupu.