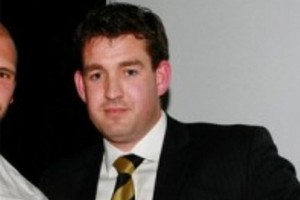 Taranaki Rugby say they will not continue in their bid to gain a Super rugby licence if there is no appetite from the national body to relocate a franchise.
Chief executive Mark Robinson has indicated that Taranaki would be keen on buying the licence for the Hurricanes or Chiefs, but only if it was in the "national interest".
"A lot of that will depend on what sort of signals we're getting as to how realistic it is to do this," the former All Black said.
"We're not going to go too far into this if we're getting a signal that it's too unrealistic.
"If the major centres are where they've got to be, then we understand the rationale behind that from the NZRU's perspective and we'll bide our time and hope expansion becomes part of the environment."
Doubt has been expressed about how a small-market province like Taranaki could afford a team and fill the stadium, but Robinson said those fears had been allayed in their 2009 bid to become Super rugby's 15th franchise.
"Taking on this opportunity on our own is not what we're about. Different partners and different stakeholders in this mix are wanting to contribute."
He would not say who those interested parties were.
"The approach we're taking is Taranaki Rugby is essentially acting as an umbrella organisation or co-ordinator of these possible interests. We're in contact with them obviously and once we assess where these various appetites lie, then we might be in a position to talk things through more formally."
As for crowds, Robinson said the 2009 document budgeted for modest crowds for the first three years and was still financially sound.
Taranaki were the first provincial union to state publicly a desire to hold a licence, just days after the New Zealand Rugby Union advertised for expressions of interest.
While the Hurricanes are the most logical fit as Taranaki is a franchise partner, it might be easier to lever the Chiefs out of Hamilton.
Robinson said the initial scepticism would ease once people understood there was sound commercial and financial modelling behind the bid.
There were several examples around the world, he said, of smaller regions having successful professional sports franchises - the most obvious one being reigning Super Bowl champions the Green Bay Packers, who are regular contenders in the NFL, despite being based in a city of just 100,000, tiny by US standards.
"That's the idea behind these expressions of interest. It's about unearthing new ideas," he said.
"We're more aware of the challenges we have as a small province than anyone else. They're not insurmountable.
"Taranaki is a rugby province, it attracts the major rugby events, so there's a bit of a murmur, a buzz, about what this is all about."
It is also understood that Canterbury Rugby wants to buy the licence for the Crusaders.
The Crusaders yesterday announced a loss of $696,300 for the year. The loss of AMI Stadium had created "significant financial pressures".
additional reporting: Patrick McKendry