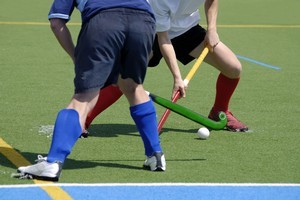 All five teams who played the 1978 inaugural Champions Trophy - or Super World Cup as it started out - will be in Auckland for next week's 33rd edition.
That first tournament, won in Lahore by hosts Pakistan,brought together Australia, Great Britain, New Zealand and Spain who finished in that order.
The new-look competition was the brainchild of then Pakistan Hockey Federation president Nur Khan, who offered to host the tournament on behalf of the International Hockey Federation.
Originally it was planned as a six-nation tournament - for the world's best teams based on Olympic and World Cup rankings - to be held biennially.
The first tournament was played in November 1978, Pakistan beating Australia in the final to claim the impressive pure silver trophy weighing approximately 5kg donated by Khan.
So successful was the tournament, and so popular Pakistan's victory, that Pakistan's president General Mohammed Zia-ul-Haq declared the next day a public holiday.
The International Hockey Federation decided to stage the Champions Trophy every second year but since 1981, after only the second tournament, it has been played annually for the top countries based on world rankings.
After a five-team tournament in 1978 and seven in 1980, six teams contested the Champions Trophy from 1981 to the present day, apart from 1987 and 2007 when eight teams played. Eight teams will play here this time.
New Zealand have played in five Champions Trophies, finishing 4th of the five teams in 1978, 5th in 1984 and sixth (last) in 1983, 2004 and last year in Germany.
Australia have been the most successful team, winning 12 times. The Netherlands have won eight, as have Germany (including the former West Germany). Pakistan have won three - the first two and again in 1994 - and Spain only once (in 2004). India, the powerhouse for many years, have a sole bronze medal (in 1982) to show for their efforts.
As well as their 12 golds, Australia, who have contested every Champions Trophy apart from 2004, have gathered 10 silver and four bronze medals.
Australian captain Jamie Dwyer, regarded as up with the world's best, arrives in Auckland looking to add to his collection of four golds and three silvers.
New Zealand women's coach Mark Hager won four gold, three silver and two bronze medals in an amazing Champions Trophy career which started with gold in his home town of Perth in 1985 and ended with a silver in Berlin in 1995.
Australia come here as the World Cup winners in New Delhi last year, the Olympic bronze medallists and defending Champions Trophy winners.
It will be the 31st tournament appearance for the Dutch, while Germany have played in all but three tournaments. Pakistan have played 27 times, but this will be their first appearance since 2007 when they finished seventh - one place above Malaysia.
With five appearances, New Zealand are the least experienced of the eight teams at this year's tournament. The Koreans have played seven times, Great Britain 14 and Spain, Olympic silver medallists at Beijing, 20 times.
This is the first time the Champions Trophy has been played in New Zealand although it has been Downunder five times, hosted at Perth (1985), Melbourne (1990 and 2009), Adelaide (1997) and Brisbane (1999).