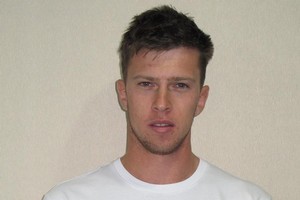 At an age when most generation X contemporaries are yawning their way through university lectures or struggling in an apprentice's job, Rueben Corbett and his team are taking on the best match racers on the planet.
Corbett's AON Racing crew, competing this weekend in the Portugal leg of the World Match Racing Tour, are the youngest on the circuit by a distance, facing off against sailors up to three decades older.
Corbett is 23 and the average age of the team is 22 but so far, age is not a barrier. They currently hold a world ranking of 12 and have competed with distinction at a number of grade one events. They won New York's Knickerbocker Cup, finished a creditable seventh at the WMRT event in Bermuda and second at the Chicago Match Cup.
On Friday in Portimao, on the south coast of Portugal, they took down Peter Gilmour, the 51-year-old Australian and three-time world match racing champion. Despite some other wins, it wasn't enough and they missed the cut for the quarter-finals.
"We can beat the big guns," says Corbett. "It is just about being more consistent. We back ourselves against anyone on our day but we need to step up to their level."
"He has great sailing instincts and is a natural racer," says fellow Kiwi match racer Phil Robertson.
"He can also be quite an aggressive skipper - which is not always a good thing. When you are young, you want to go for the big move, but you gradually learn it is sometimes better to play the percentages."
The team competed in 18 international events last year and aim to race in more this year. Their goal is to push into the ISAF top 10 by the end of 2011 and gain a tour card on the WMRT.
The other unusual element of Corbett's team is that most hail from outside the main sailing hubs of Auckland and Wellington. Corbett grew up in Kerikeri, developing a taste for sailing at the local high school.
Bowman Thomas Bentham hails from Te Aroha, gaining some of his early nautical experience on Lake Hamilton, while trimmer Adrian Short was raised in Warkworth.
Pitman Thomas Blampied is the "token Jafa"; a former member of the national under-18 rowing squad who only came into sailing in 2007.
The team met competing against each another at the Royal New Zealand Yacht Squadron youth training programme, which remains the envy of yachting federations the world over.
European sailing scribes are constantly astounded as the factory produces another batch of talent, given the paucity of world class match racers in their 20s in the Northern Hemisphere.
One of the most unusual events they have competed in was Sail of the White Nights in St Petersburg, along the famous Neva river, which the German army took as part of the siege of Leningrad in World War II.
The lifestyle seems glamorous - over the past four weeks they have competed in Spain, Sweden, Korea and Estonia - but Corbett says living out of a suitcase and adapting to new time zones is not always fun. Funding is tricky - they run on the smell of an oily rag, though new sponsors will enable them to get through this year.
"We are following our dreams," says Corbett, "and hopefully that will take us a long way. If not, we know we have given it a great shot."