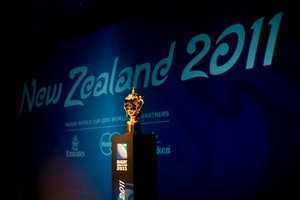 News Ltd right to challenge rules with boycott threat Rugby's chance of getting the best possible international exposure was also threatened from another quarter this week.
Rupert Murdoch's News Ltd, which owns some of Australia's biggest newspapers and online news sites, said it planned to boycott the World Cup because the International Rugby Board's coverage rules were too restrictive.
The consequences for coverage of the tournament across the Tasman would be considerable if such a threat were carried out. Nonetheless, the company has genuine grievances and is right to take a strong stand.
The IRB is keen to make as much as possible from the World Cup brand. A key ingredient of this is the money it receives for the rights to coverage.
Media groups which have not bought some form of exclusive right must agree to separate accreditation terms. On this occasion, the IRB has stated that, among other regressive measures, newspaper websites will be restricted to just 90 seconds of World Cup highlight videos.
News Ltd believes, quite reasonably, that the IRB has overstepped the mark. Unlike the New Zealand media, which have had to reach a geographically discrete, host-country compromise, News Ltd can afford to stand up to rugby's governors. It also has the requisite clout, as evidenced by the IRB's new-found desire to find a "workable way forward".
The threat of boycott should not have been necessary, and good sense dictates that the IRB's over-reach will be relaxed.
The success of any brand depends on widespread exposure. Any fall-off in coverage, for whatever reason, devalues it.