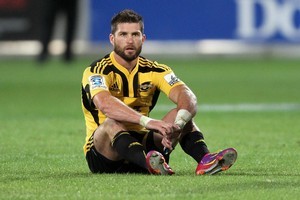 Rugby fans won't be finding out the thoughts of their favourite All Blacks on Twitter during the World Cup - they've been banned from the social networking site for the cup.
All Black coach Graham Henry told Sky Sports the team had not had a policy in the past, but this will change for the tournament.
"We've just asked them to make good decisions about that and, in the All Blacks camp, most of the time, they've made good decisions. But, at Rugby World Cup time, zilch."
All Blacks manager Darren Shand told Fairfax Media players are also to be asked not to update their private Facebook pages, or write blogs and newspaper columns.
He said senior players had driven the change.
"We don't want players doing it individually, it just creates distraction. We want to be totally focused on the job at hand," Mr Shand said.
All Blacks on Twitter have ended up in hot water in the past.
Cory Jane and Neemia Tialata got in trouble with team management in 2009 when they tweeted they had not been selected to play England, before the team was named officially.
A prolific tweeter - with more than 14,000 followers, Jane was already this morning being quizzed by fans on Twitter about the decision.
When asked by Steph Clarke how he will cope with the ban, Jane replied "It will be easy :-(".