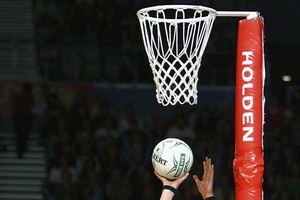 After a confident start to the series the New Zealand under-21 side slumped to their second straight defeat to their Australian counterparts in Auckland last night to hand their transtasman rivals a 2-1 series win.
The challenge of playing three tough matches against the well-drilled Australian unit in the space of five days proved too big an ask for the Kiwis, who struggled to match the intensity of their opponents in the final match.
The New Zealand side, which boasts seven ANZ Championship players including Mystics star Kayla Cullen, made a promising start to the series in Porirua with a solid 52-44 win.
But the Australian juniors, led by outstanding shooter Stephanie Puopolo, fought back to level the series in Palmerston North, narrowly edging out the Kiwis 43-40 to set up a series decider in Auckland.
The Aussies were too good again last night, outclassing a tired-looking New Zealand line-up by six goals.
The Australians led from start to finish, racing out of the blocks to take an 8-3 lead early on. The junior Silver Ferns didn't get close to chasing down that lead until early in the final quarter, when they clawed their way back from a five-goal deficit at three-quarter time to draw within one of the Australians.
But after fighting so valiantly to put themselves in the position to steal the win, a couple of soft turnovers in the shooting circle handed the impetus back to the visitors.
New Zealand's key shooter Amber Bellringer, who had been the most accurate shooter across both sides in the first two tests, did not start the match due to a family grievance. But the Central Pulse goal attack bravely came on in the final quarter, taking the court in place of Julianna Naoupu, who had a quiet first three quarters, landing just nine goals.