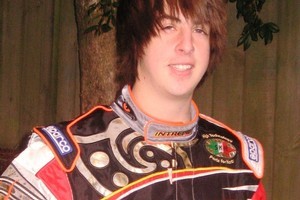 For the first time a karter, Aucklander Daniel Kinsman, will join eight other young drivers at this year's MotorSport Elite Academy in Dunedin early next month.
The New Zealand Academy of Sport South and the physical education school at Otago University run the week-long programme that was set up in 2004 with funding from the MotorSport Scholarship Trust.
Successful applicants are offered a mix of physical and mental exercises aimed at preparing them for the rigours of professional sport.
"We already run our own KartSport Academy stage one and two-driver training, with some off-track content, so - if you like - the Elite Academy is stage three," said KartSport New Zealand president Lance Hickey.
Kinsman, 17, is the reigning New Zealand and North Island Yamaha light-class champion and a former New Zealand and North Island junior Yamaha champion.
He also leads the points standings in the Rotax Max Light class in the 2011 Right Karts Kartstars New Zealand Rotax Max Challenge series, and is a former winner of the series' Formula Junior class and New Zealand representative at the grand final in Egypt in 2009.
According to MotorSport New Zealand president Shayne Harris, the decision to include a karter in the academy intake for the first time was made in recognition of "the important role that KartSport plays in introducing youngsters to the thrills and skills of motorsport (so) it felt appropriate that we should be encouraging its top youngsters to apply for the academy and we hope that one competitor this year may lead to others in the future".
Indianapolis 500 winner and two-time US Indycar series champion Scott Dixon got his career start in karts here in New Zealand, as did 2003 world karting champion Wade Cunningham. "Most of today's successful young race drivers have a KartSport background and no doubt there will continue to be competitors moving across from karts to cars," said Hickey.
"There are also many KartSport competitors who will look to pursue their careers ... in karts. The elite academy will benefit them all."