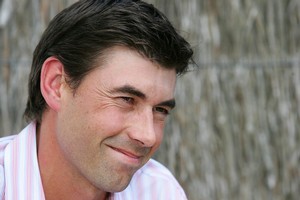 In many ways, the cricket careers of Stephen Fleming and Daniel Vettori were intertwined.
Fleming, thrust into the leadership of his country's test team at the ridiculously young age of 23, had at his disposal in his first test as skipper an 18-year-old gangly, bespectacled left-arm spinner from Hamilton.
Together they would go on to break numerous New Zealand test and one-day records. Today, appropriately, they are together made Officers of the New Zealand Order of Merit.
Vettori's on-field story is still being written, while Fleming retired in 2008 and moved on to a second life as a husband and father, coach, player manager and businessman.
It was while coaching Chennai in the Indian Premier League last month that Fleming found out he had been nominated for the royal honour.
"[Wife] Kelly came over to India about halfway through the IPL and brought with her a letter," he said.
His only hope for this round of investitures had been that his former New Zealand team manager, John Graham, was made a knight.
He got that wish - and a welcome bonus.
"To nab one myself was nice really. It feels pretty good," Fleming said.
"I always look very proudly at those who are named. I look forward to the announcements, so I had no hesitation [in accepting the nomination] and feel honoured to be part of it."
Fleming won more tests as captain than any other New Zealander, scored more test runs and took more catches, but today's ONZM honour is a different sort of accolade.
"Kelly was asking me how I felt about it, and I came back to saying I was bloody lucky to have a career doing something that I loved," Fleming said.
"I was very proud to represent New Zealand, especially when I was away from home, and that will never change.
"Having my achievements recognised in a formal sense, outside of the cricket setting, makes it more special.
"You don't play the game for these accolades. You play to achieve certain goals within your sport.
"But to be recognised like this is very humbling, to be honest.
"It means a hell of a lot."