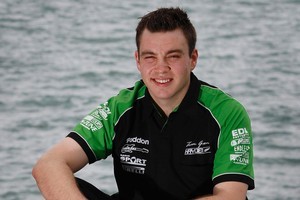 New Zealand rally driver Hayden Paddon benefitted from other drivers' misfortune to build a commanding lead in the production class after the first day of the Rally of Argentina.
Paddon and co-driver John Kennard finished 10th overall after the day's six stages to lie 11 minutes 49.6 seconds behind rally leader Finland's Jari-Matti Latvala.
But in the production class, Paddon has a 7 minutes and 17.9 seconds lead over the second-placed driver Argentine Alejandro Levy after a testing day on the rough roads around Cordoba.
"We've simply been trying to dodge the rocks and, during the morning's first run of the three repeated stages we were taking it easy," said the 24-year-old from Geraldine.
Paddon is second on the overall production class standings after winning the Rally of Portugal in March.
He had planned to take a conservative approach on his debut in Argentina but after electrical problems took out leader Sweden's Patrik Flodin before the start of the day's 37.32km final stage and then new leader Michel Kosciuszko failed to finish the final stage, Paddon was handed an unlikely lead.
"It was a pretty amazing last stage," he said. "I hadn't really expected that. We were taking it steady today, nothing dramatic. The plan was for more of a push tomorrow, but with a lead like the one we've got, I think we might have another look at that plan."
Paddon did not escape the day without incident as his morning run through El Condor was hampered by having no turbo boost in his Subaru Impreza. It was fixed at the lunchtime service break, but the car continued to receive a hammering on the rocky roads leaving the team plenty to repair during final service break.
"It's one of the hardest day's rally I've ever done. I've enjoyed it - it's sandy and rocky and fast. Bits have fallen off the car, but I've loved it," Paddon said.
- NZPA