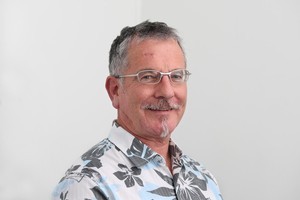 My favourite of the many odd facts surrounding the Indy 500 is the story that Frenchman Jules Goux reputedly drank four bottles of champagne on his way to winning the Indy 500 in 1913 at his first attempt.
Only one metre of bricks remain, on the start-finish line, of the original 3.2 million originally used to cover the track. Each time the circuit is resurfaced, a new 1m row of the original bricks is inlaid.
For more than 30 years, the winner's wreath has featured 33 ivory Cymbidium orchids with burgundy tips and 33 miniature tiny chequered flags intertwined with red, white and blue ribbons.
On winning the Indy 500, the victor is given a bottle of milk to drink in a tradition going back to 1933 when race winner Louis Meyer was photographed in his garage downing a glass of milk to quench his thirst. He repeated the exercise in the victory lane after winning his third 500 title in 1936, as his mum had told him buttermilk was a good pick-me-up.
The American Automobile Association determined the safe distance between each car spaced around any track should be 121m, thus determining the number of cars allowed to start. The 4km of the Speedway equated to 33 cars.
The youngest winner was 22-year-old Troy Ruttmann, in 1952 and the oldest, 47-year-old Al Unser, in 1987.
A 700kg IndyCar generates 2268kg of down force at 354km/h - enough to allow the car to run upside down if that speed is maintained.
Ray Harroun's share of a total purse of $47,777 was $23,677 as a winner in 1911, while Scott Dixon, the 2008 winner, walked away with $4.9 million from a purse of $23.9 million.