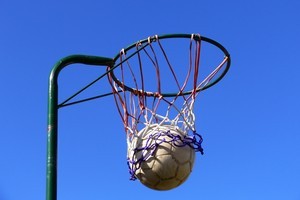 There was a distinct sense of deja vu for Central Pulse yesterday, with yet another nailbiter drifting away from them as Southern Steel battled to a narrow win in their transtasman league clash in Porirua.
With only two wins from three seasons of the league, the Pulse once again came agonisingly close only to fall off in the final minutes at Te Rauparaha Arena.
Both teams were seeking their first win in this year's league, and that desperation led to a tight match characterised by plenty of turnovers.
The Steel received a double boost going into the game, with Sheryl Scanlan taking the court for the first time in over a year at wing defence, while Daneka Wipiiti started at goal shoot after suffering a pre-season ankle injury.
The Pulse matched the Steel goal for goal in the first quarter, although there was a marked hesitancy from the midcourt in letting the ball go to Australian shooter Caitlin Thwaites.
However, Amber Bellringer grew into her game, with some superb positioning securing her valuable rebounds, and she was never reluctant to put up the shot.
For the Steel, goal keeper Leana de Bruin was in excellent spoiling form, using her height effectively in blocking the shot - and shutting down the Pulse short game in the circle.
Pulse defenders Katrina Grant and Bessie Manu worked hard to rein in Wipiiti and goal attack Paula Griffin and were helped in no small part by mobile and effective zone defence from midcourters Camilla Lees, Daya Pritchard and Cushla Lichtwark.
The scores were tied at 10-10 at the end of the first quarter, and the Steel edged out to a 24-23 lead at halftime on the back of some fractionally more accurate shooting.
Steel midcourters Liana Leota and Wendy Frew, neither of whom have had a lot of recent court time, still looked a little rusty and the links into the circle suffered as a consequence.
Pulse coach Yvette McCausland-Durie shuffled her starting seven at the break: Lees moved to centre, replacing Pritchard who shifted to wing defence, and Vic Smith came on for Bessie Manu at goal defence while Ngarama Milner-Olsen provided extra drive at wing attack.
The Steel stuck with their starting seven, and lost a little direction in the third stanza as the Pulse upped the tempo and even edged out to a 35-34 lead with 15 minutes left.
Further Pulse changes at the three-quarter break saw Smith replaced by Grant at goal defence, while Manu reclaimed the goal-keep bib and Te Amo Amaru-Tibble took over at goal attack from Bellringer.
A strong start to the final spell saw the Pulse out to a four-goal lead, but an inability to convert their own passes proved costly and the Steel fought back to steal the win in the final three minutes.
Amaru-Tibble struggled, sinking only one of her three attempts on goal, while Wipiiti and Griffin proved more accurate when the pressure was on.
- NZPA