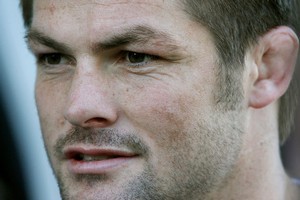 Words cannot comfort the people of Christchurch. But my thoughts and prayers are with them as they deal with a tragedy involving terror and devastating loss of life.
This is an awful situation for Christchurch and all New Zealand.
It also reminds us just how precarious life, and our lives, can be.
I believe that in these times, strong and inspiring leadership that offers a vision of hope and gives clear direction is needed. One of the terrible things now is that people feel lost and don't know where to turn or what lies ahead.
But it has been amazing to witness people's courage and also to hear of the support flooding in from around the world. To my mind, this indicates how highly our little country is regarded. The help has come from all quarters, perhaps because we are seen as a neutral place.
Events like these put life into perspective. Some of us spend so much time away from our families yet in a time of crisis we turn to those in our inner circle.
Maybe we need to take stock of our priorities.
I don't really know what to say about rugby under these heartbreaking circumstances.
I loved the words of a woman who said Cantabrians would stand back-to-back in fighting back, and as a nation we must adopt the same attitude. This is the time to forget about old rivalries and divisions, great and small.
The New Zealand Rugby Union will face extraordinarily tough decisions regarding the World Cup - ones that none of us could ever have envisaged when this country was awarded the tournament.
The Crusaders were right to pull out of their match with the Hurricanes, given the turmoil and emotional state of the players. It was comforting to hear Hurricanes prop Neemia Tialata voicing his sentiments about this and his support for the Crusaders players.
Maybe the World Cup can be a rallying point, but we all know how long it has taken Christchurch to recover from the September 4 quake, which was not nearly as devastating as this one. The NZRU needs to take time in evaluating the overall situation.
Cantabrians are a tough breed, typified by their Crusaders team.
Richie McCaw, a remarkable character, has been strong, and yet through his words you can hear and sense the shock and pain.
We are all feeling the same, and this is a time when the country must stick together.