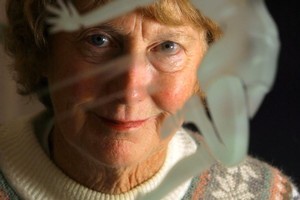 When Yvette Corlett won her first New Zealand athletics title in 1947, she was phoned by Otago Daily Times sports editor Teddy Isaacs in her home town Dunedin.
After congratulating her, Isaacs then suggested the talented 17-year-old might one day represent New Zealand at the Olympic Games.
After thanking Isaacs, Corlett then asked: "What are the Olympic Games?"
World War II had ended just two years previously and there had been no Olympics for 11 years - since Berlin in 1936.
Five years later, Corlett, as Yvette Williams, had not only represented New Zealand at an Olympics but had made history as the first New Zealand woman to win an Olympic gold medal.
Yesterday her many athletic achievements were recognised when she was made a Companion of the New Zealand Order of Merit, New Zealand's second highest royal honour.
Corlett's gold medal success in the long jump at the 1952 Helsinki Olympic Games set the standard for New Zealand women in sport. She was the trailblazer.
But her many successes, including four Commonwealth Games gold medals, all with Games' records, in addition to her Olympic gold, did not come easily.
In 1952, there were no sponsorships or government assistance as there are today.
Corlett trained three times a day in addition to working a 40 hour week in the depths of winter preparing for the Helsinki Olympics. She even had to buy the material and make her own shorts to represent her country at those Games.
During her eight-year athletics career, Corlett won 21 New Zealand titles, set 27 New Zealand records and broke the world long jump record in Gisborne in 1954. She also played basketball for New Zealand and netball for Otago and the South Island.
Twice winner of the New Zealand Sportsman of the Year Award - now the Supreme Halberg Award - Corlett was also named New Zealand sportsperson of the decade, from 1950 to 1959.
In his book Athletes of the Century, leading New Zealand athletics historian Peter Heidenstrom rated Corlett as New Zealand's greatest track and field athlete of the century, ahead of even the mighty Peter Snell.
"She was as inspired as she was consistent and excelled herself so often that she ceased to surprise us any longer, no matter what new wonders she performed," Heidenstrom wrote. "Winning with competition, winning without, it made no difference. She was a champion in them all. She was the consummate athlete."