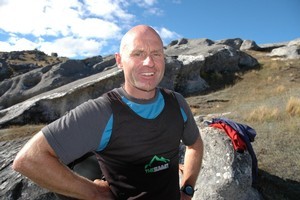 It doesn't matter if you're the next Steve Gurney or a casual multisporter, this morning's Frostbuster in Methven caters for athletes of all abilities.
Race organiser Simon Hampton explained the event is a springboard for serious multisport athletes to begin their season, and the ideal race for first timers to try their hand at multisport.
"It's a user-friendly course," said Hampton. "You don't have to be a multisport expert to enjoy it or complete in it - the elite go flat out but for everyone else there is reward in just getting to the end."
About 180 athletes have competed in the first two years of the Frostbuster and with 130 pre-entries, a similar number is expected this morning.
Two options are available, and roughly half the field compete in each.
One is the multisport (8.5km run, 25km cycle, 15km kayak); the other is the duathlon (8.5km run, 28km cycle, 2km run).
Adam Milne won the open men's title last year and this year local Glen Curry is a favourite, and Tania Maitland is favoured in the open women's.
The 8.5km run starts and finishes at the corner of McLennans Bush and Rosehill Rds and heads in a circle with a combination of shingle road, up Pudding Hill Stream and through the Awa Awa Rata Reserve.
The elite athletes will complete this in about 38 minutes. First-time multisport athletes will take about 55 to 60 minutes with the bike and kayak legs to follow.
"Where it goes is what makes it special," continued Hampton.
"It takes in some stunning scenery through the Methven Foothills and Rakaia Gorge."
There is a community feel in the Methven event. The local Lions help as marshals, and the majority of entrants come from Christchurch.
The organisers have been working with Methven High School, and multisport is now a component of the students' physical education.
With an event like this, safety is a priority.
"The rules and regulations of the event make it safe and if everything goes to plan, it is a relaxed day out.
"I am really passionate about multisport and this event is a great way for local people to appreciate how beautiful their region is - you have to get amongst it."