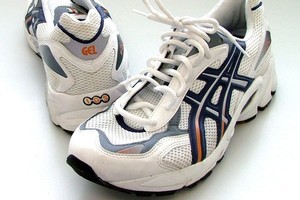 For 10 years the Kapiti Harriers and Multisport Club has run a duathlon series that caters for the whole family and tomorrow is the final event for 2010 at Mazengarb Park.
The event has been shifted from today as many of the club members are participating in the road running club championship this morning.
The majority of the athletes will back up tomorrow with weary legs but with plenty to race for as the event doubles as the club champs for the proud Kapiti club.
"The silverware is hotly contested between our best athletes and tomorrow, they will be sore, but it will be no different," said Bruce Jenkins, the Kapiti Harrier and Multisport Club captain.
He cites Andrew Burns and Bruce Candy as the men's favourites and Gael Andrews (if she competes), Diana Borman and his wife Kate Jenkins as the leading women's contenders.
"But the thing that makes this event special is that it is accessible for everyone.
"We have athletes as young as 9 and as old as 70 giving it a go.
"The message is: you don't have to be a top athlete to enjoy competing or just completing these events - there is huge reward for all levels."
The event offers two courses; the short course includes a 2km run / 12km bike / 2km run and the long course is a 4km run / 19km bike / 4km run.
About 60 athletes contested the final event last year and a similar number is expected tomorrow when the event begins at 9am.