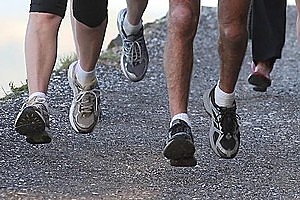 Around 800 runners line up for the Onehunga half marathon tomorrow looking for the springboard to fast times at the Auckland marathon and half marathon in five weeks.
The Onehunga event was created seven years ago and the number of entrants doubled when the date was shifted from May to September.
In 2009 more than 800 athletes competed in the event and, with 600 pre-registered athletes, organisers expect a similar number tomorrow.
The 16km and 21.1km events are the ideal build-up runs to the Auckland marathon and half marathon - two of the signature events in New Zealand running.
"It is the perfect event timing-wise to track how your form is ahead of Auckland," said event organiser Tania Tuck, publisher of New Zealand Multisport and Triathlete Magazine. "It is quite a fast run because it is pretty flat and to run through the walkways on the foreshore of Onehunga - it is a beautiful part of Auckland."
The 16km receives approximately the same number of entrants as the half marathon (21.1km).
Runners can register on the day from 6.30am at the event centre, Onehunga Bay Reserve.