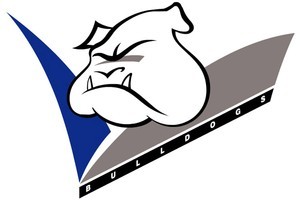 Sin Bin: The untold story of a true footy bad boy
by John Elias with Josh Massoud

Pan MacMillan Australia
My favourite anecdote from John Elias' compelling autobiography is the one about the time he stole Bulldogs coach Kevin Moore's credit card and took some teammates to a brothel.
Having signed the richest contract of his career, Elias had been at the club for all of five minutes. He thought the brothel caper would be good for a giggle. Moore didn't agree, and Elias' Bulldogs career lasted about six minutes.
Elias writes of his regret at his stupidity and admits it wasn't as funny as he thought it would be (personally, I thought it was hilarious).
Regret is Sin Bin's main theme. Elias regrets his dad dying before he was born; regrets stealing cars and committing burglaries in his youth; regrets robbing the wrong guy and an 18-month spell at a maximum security prison when just 17; regrets getting caught selling drugs and machine gun parts; regrets not having the self control not to shoot someone who threatened his mother.
You get the picture.
A hard-nut back rower (no relation to Benny), he had more clubs than Tiger had mistresses but somehow managed to chalk up 150 odd first-grade games despite three stretches in prison.
He befriended super coaches Wayne Bennett (who contributes a chapter), Warren Ryan, Arthur Beetson and Alan Jones. He worked as a standover man for violent nutter Danny "DK" Karam and was an acquaintance of fellow Underbelly figure John Ibrahim. Elias, collected debts, fenced stolen goods, fixed trotting races and even rigged a footy match. He survived cancer, founded the Lebanon league team after having a brainwave in prison and set up a certain gobby New Zealand talk radio DJ with the fattest chick in Leigh.
It's a ripping read. The problem, though, in a true life account written by a career criminal with a string of dishonesty offences, is how much can you believe? If half of what is in this book is true, Elias is one of the most intriguing figures to have graced (probably not the right word) professional sport.