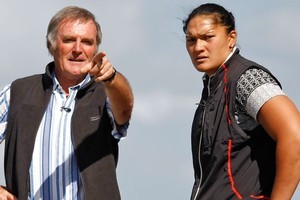 Shot put coach Didier Poppe is far from concerned over Valerie Vili's recent struggles on the international stage.
Vili's finished second best to rival Nadezdha Ostaphcuk in her last four Diamond League events.
Poppe says he's seen Vili improve with each outing. He says she's been throwing very well in training and he has no doubt she's getting better.
Vili's next Diamond League event is tomorrow morning in Zurich.
- NEWSTALK ZB