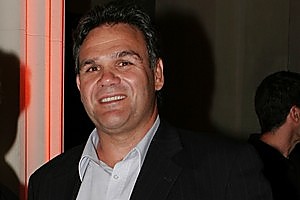 Former All Black captain Gary Whetton achieved just about every honour open to a New Zealand rugby player: an unbeaten Ranfurly Shield record, several national championships with Auckland, the World Cup in 1987 and even in the early 90s a French first division club title with Castres.
But one thing which eluded him, despite playing a number of Auckland finals with Grammar, was a domestic club championship. And while that's always been a small regret Whetton has a chance to gain a double ration of consolation today. His old Auckland club side, Grammar-Carlton, are in today's Gallaher Shield final against Ponsonby but to his regret he won't be at Eden Park to witness the match.
Instead he will be at Albany watching the Northcote premier side, which he helps coach and for which his son William plays, clash with North Shore in the North Harbour final.
"Yes, I never had the privilege of lifting the Gallaher Shield and much as I would have liked to do I don't think I'll be feeling envious of anyone in either Auckland or especially the Harbour final," Whetton says.
"Rather I'll be more pleased for the players because I know the effort and the hard work they've put in."
In his view club rugby remained the best preparation for anyone aspiring to reach the top.
He was aware that over the past few weeks, on either side of the Harbour Bridge, large crowds had attended club matches and he believed credit had to be given to each union and their respective coaches, Auckland's Mark Anscombe and Harbour's Craig Dowd, for having ensured top players were available to their clubs.
"I think that's fantastic that they have been willing to work their ITM Cup preparations around the club competitions and it has shown their readiness to make club rugby work."
This has not been the case in all of New Zealand, and Whetton believes the absence of top players undermines the prestige of winning a competition.
Whetton, who helps Ian Selwyn with Northcote's coaching, comes up today against a powerful Shore coaching trio in Wayne Shelford, Scott Pierce and Frano Botica. He said the fact former stars like this were also pitching in at club level was another encouraging sign.