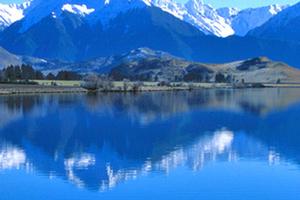 The country's premier poker tour makes its mid-winter stopover in Queenstown next month - but Aucklanders won't even have to leave town to qualify.
The Queenstown - SkyCity Alpine Adventure will offer players an expected total prize pool of $450,000 in the Main Event, which has a $2,500 buy-in.
Players have a choice of where they would like to play the first part of the tournament. Players can play the first two days of the NZPT event at the SkyCity Auckland Casino on the weekend of July 17-18.
The lucky 15-20 players who make it through will then get their travel and three nights' accommodation costs met as they play the climax of the tournament at SkyCity's Queenstown casino on the following weekend.
Players can, of course, opt to play the entire tournament in Queenstown if they prefer.
As well as the Main Event, there will be a variety of other events on offer, in games of No Limit Hold-em and Pot Limit Omaha.
If stumping up the $2,500 to enter is a bit steep for your budget, it's still possible to get a free pass into the Main Event by winning a satellite tournament.
Satellite tournaments are being held by casinos and pub poker leagues nationwide.