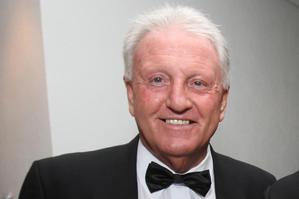 The All Whites' first World Cup date in South Africa, against Slovakia, is upon us and a famous voice from the last finals campaign carries realistic warnings about the chances of success.
John Adshead's passion for New Zealand soccer is unmistakable, and his appraisal of the All Whites' World Cup hopes is delivered with feeling, hope and concern. In that unique tone those of us who witnessed the magnificent days of 1982 will never forget, Adshead says: "We really don't know how good this New Zealand team is.
"The big question is about to be answered and my head says one thing, my heart another.
"The last four games have been against teams in the top 25 of the world and they haven't been embarrassed.
"If they can keep doing what they have been doing, and stay close and get a goal ... lose 2-1, 3-2 or even 3-1 it would be no disgrace."
The road to the 1982 finals in Spain, under Adshead's charismatic guidance, was New Zealand sport's very own mission to the moon.
An incredible batch of men, some even wearing perms, etched their names in history.
Their rickety mission is a world away from Fifa's modern day conglomerate, where you can find out exactly how many metres every player has run, and get their travels portrayed on something called a heat map, all delivered to your press desk just minutes after a game.
Those old heroes took the country on a glorious qualification run before losing to Brazil, the USSR and Scotland in the finals.
Adshead has never rested on those early-1980s laurels, and what comes through is his fervent hope that the events of nearly 30 years ago are not left as the major icon of New Zealand soccer.
As for the way this side, coached by one of his 1982 players Ricki Herbert, has progressed, his opinion is divided.
"I think the shape of the team is very, very good and they are pretty disciplined in keeping it," he says from his Mt Maunganui home. "But they need to be more disciplined defending around the penalty box and not jump in.
"We have already seen how dangerous conceding free kicks in this area can be from the Slovenia game. We've also got to retain possession better.
"The set plays are very important - they are our best opportunity for goals.
"The delivery of the ball is vital and I think they could have done a lot better there.
"Some of the corners and free kicks have not been at a level required in the World Cup.
"I believe the roles for Leo Bertos and Tony Lochhead are so important and it is a massive ask having to defend and then join the attack. That will be an area to watch closely."
And he is also prepared to question the selection of young defenders Tommy Smith and Winston Reid, particularly at Ben Sigmund's expense.
While he rates Smith and Reid highly for potential, he sees a naivety in some of the defending. This draws understandable parallels with the much-discussed situation in 1982, when Frank van Hattum replaced ever-present qualifying goalkeeper Richard Wilson in Spain.
"I was a bit surprised about Sigmund to be honest," says Adshead. "He is a very dogged defender. You can give him a job and he'll stick to it.
"But I'm not in the dressing room and only Ricki and Brian Turner can really judge it.
"If I'd been watching from New Zealand in 1982, I'd have said Wilson should play. But over there, we saw something different."
Of course there are two sides to every soccer story and Adshead said All Whites supporters needed to understand how strong Slovakia are. He has had fairly recent contact with Slovakian soccer, who were opponents when he was in charge of Oman's youth team about eight years ago.
"They topped their World Cup qualification group in Europe and haven't lost in the build-up to South Africa," said Adshead. "They are a strong side and we won't be able to knock them around the way we have done against Asian teams."
Despite concerns, he hopes for the best from our second World Cup finals team.
"My time in the sun is gone but we didn't come away from Spain with our heads down," he said. "I'm praying that we can now take it a step further."