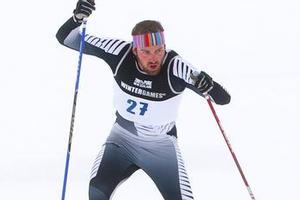 A forgettable Winter Olympics just got worse for New Zealand cross-country skiier Ben Koons who was forced out of the 30km pursuit due to illness today.
The 23-year-old, in his debut Olympics, became unwell during the race and was lapped, forcing his immediate withdrawal.
Koons, who targeted a top-half finish, was 31st after 1.3km, but slipped to last by the 5.1km mark. Seven athletes in the 64-man field exited before him.
New Zealand team chef de mission, Pete Wardell, shared Koons' disappointment.
"He is a very strong athlete and as tough as old boots. He was vomiting on the course but gave it his all to continue as long as he was permitted. He's even more determined than ever to come back and take on the 50km (on March 1)."
Medical staff examined Koons on site but there were no major health concerns. He was given fluids and the doctors will work through his recovery plan for the 50km event.
Koons was yesterday cleared to line up in the 30km after a tense week when he was stood down from the 15km crosscountry in Vancouver after a standard blood test showed haemoglobin values just over the limit.
A new blood test conducted on Friday by the International Ski Federation (FIS) showed Koons' haemoglobin levels within approved limits.
Increased haemoglobin can be caused by dehydration and altitude and can lead to health issues.
Koons had worked to bring his haemoglobin levels down by various means including drinking 1.5l of salty water each day.
- NZPA