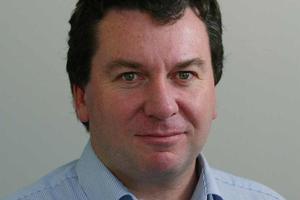 A favourite Andre Agassi tale?
Many years ago, perhaps even as far back as 1997, Agassi was answering questions at a post-match press conference in the United States.
These can often be a bore, for subject and inquisitors, but Agassi had a reputation for being what is known as good copy. That is, he usually had something interesting to say.
An American writer asked Agassi a long-winded question, along the lines of "Andre, at 30-all and 2-3 in the second set, you played a crosscourt volley into the net when the other guy was stranded in the forehand corner ... (and so on for some time until) ... why did you play that shot?"
Agassi looked the guy up and down and replied: "Why are you wearing a brown shirt with yellow pants?"
But no one was laughing this week when Agassi admitted taking crystal meth 12 years ago, and lying to the sport's governing body, who accepted his lame, transparent excuse.
Reactions to Agassi's admission broadly fell into two camps:
* Those who happily forgive and forget, time to move on, no harm, no foul etc;
* And those who took a dimmer view, of the man and his sport. That - to use the vernacular for drug cheats - Agassi is dirty, guilty of a cheap ploy to flog his autobiography, Open. If that's so, he's done himself no favours.
The idea that Agassi, a multi-millionaire winner of eight Grand Slams, actually needs some extra money is a stretch, so why'fess up? What's to be gained?
Outwardly nothing, but perhaps inside there was a sense that there was a dark corner in his life on which he wanted to shed some light.
At one point in the book, Agassi writes of hating tennis - "hate it with a dark and secret passion, and always have".
Hoovering this powdered crap up his nostrils off a coffee table would not, he's bound to have reflected, be one of his finer moments. If that was the motivation for the confession, good for him. Top sportsmen and women often battle inner demons.
And if part of Agassi wanted to get on with the rest of his life with a clean sheet, fine. But did he really need to bare his soul at US$31.99 ($44) a pop? The problem with giving Agassi a pass on this is the accompanying message that if you're big enough you can lie with impunity and get away with it.
Blame it on his mate Slim, whose spiked soda drink Agassi used as an excuse at the time. And where is Slim in all this? His name has been besmirched all these years. Has Slim been speaking to his legal advisers? This is America, after all.
But at the ATP headquarters, there should be a pile of embarrassed sideways glances. Somewhere out there, a senior official or two, will be thinking "uh oh". These are the people who accepted Agassi's explanation at face value.
At that time, the ATP hadn't signed up to the WADA testing programme, therefore there were no independent checks. For some time tennis was bedevilled by talk of loose standards and blind eyes.
Was Agassi - who won five of his eight Grand Slams post his admitted P period - simply the highest profile of a raft of prominent players with white-rimmed nostrils?
Even this year the sport accepted the excuse of French player Richard Gasquet who claimed he tested positive for cocaine by kissing a woman who had been using it, at a nightclub. As you do. At some point you can see Agassi parking himself on Oprah's couch, welcomed on by a studio full of those whooping, hollering types. He'll get the big hug, he might even shed a "forgive me America" tear.
His record is intact and his place among the greats safe. But he'll always have a mental asterisk beside his name. Along with the question, why? Or more pertinently, why now?