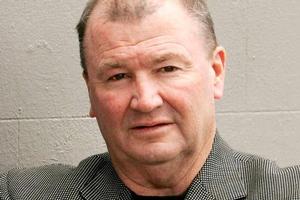 Chief executive Michael Searle and coach John Cartwright have built this Titans team from nothing and Searle has shown he is a true visionary of the game.
I can see him being chief executive of the NRL one day.
He reminds me of the late Bob Bax, a great Australia and visionary for Queensland league, who was the first coach to sign an Aussie Rules player.
Bax's signing of the former Aussie Rules star Barry Spring to Norths in Brisbane eventually forced a rule change, with two points for a field goal changing to one point in 1971.
When Spring signed he was 26 and had never played a game of league. Bax signed him up as was his style, on the back of a beer coaster for a $200 fee.
Such was his talent at fullback that Spring regularly potted field goals from anywhere within a 60-yard range.
Following the Karmichael Hunt switch to Aussie rules, Searle has his sights on the former AFL bad boy Barry Hall.
Searle is not one to sit around and watch his code plundered by the other brands of footy.
According to Searle, the hot temperament of Hall would be well suited to league.
To even consider such a move takes vision. I doubt it will be long before the Titans "Golden Age" will dawn under Michael Searle's guidance.