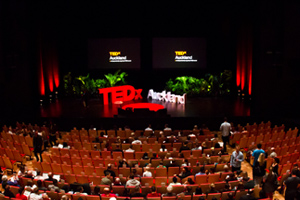 In the spirit of ideas worth spreading, TEDx is a program of local, self-organized events that bring people together to share a TED-like experience. At a TEDx event, TEDTalks video and live speakers combine to spark deep discussion and connection in a small group. These local, self-organized events are branded TEDx, where x = independently organized TED event.
Former speakers at global TEDx events are Bill Gates, Sir Richard Branson, Benoit Mandelbrot, Isabel Allende and former UK Prime Minister Gordon Brown.
The Herald and nzherald.co.nz are proud Media Partners and will be live streaming the event on August 3, 2013.
To find out more about TEDx Auckland visit www.tedxauckland.com/.