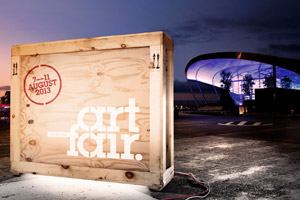 Auckland Art Fair, New Zealand's international showcase for contemporary art presents exhibitions by a select contingent of New Zealand and Australia's leading galleries and the opportunity to view and purchase works by the region's most sought-after artists.
Over 4 days the biannual fair attracts 10,000 discerning visitors to Auckland from points all over New Zealand, Australia and the Pacific Rim. Event highlights include a gala Vernissage for 900 guests and keynote lecture by one the world's leading art commentators.
The Herald are on board for the first time and are happy to be supporting such a wonderful Auckland event - keep an eye out for artist interviews and giveaways!
For more show information please visit artfair.co.nz.