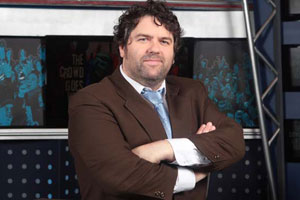 This October, the Kiwi and Aussie public have the chance to join a host of top athletes and celebrities in a sporting showdown between the world's greatest sporting rivals, while raising vital funds for the charity on both sides of the Tasman.
The Anza Challenge is a unique and engaging charitable event, which will pit two nations against each other in an international fixture that is unseen before. Two celebrity teams representing New Zealand and Australia will race over 1300km around New Zealand. Over five gruelling days (from the 15th -19th October) they will push their bodies to the limit as they run, row, cycle and sail their way home with national pride at stake and charity the ultimate victor. In addition to that, other smaller-scale events will be run, including 'The New Zealand Herald 5km School Run'.
The Herald will be there every step of the way with exclusive daily video footage.
For information on the event and to register, visit http://www.anzachallenge.com/