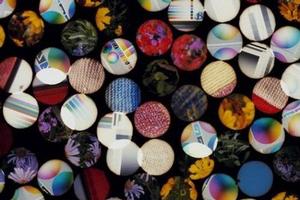 Continuing a recent fine run of electronic music with soul - like the latest by German maverick Pantha Du Prince - the fifth album by British boffin Four Tet is one from the heart.
The evidence is there on tracks like Plastic People - inspired by a residency at London's Plastic People club - with its warm thrumming techno and chiming sonics, where Mr Tet (real name Kieran Hebden) takes electronic music back to the glory days of the Orb and Future Sound of London.
Nine minute-long Love Cry is also typical, fusing cold atmospherics, a clip-clopping beat and a saucy soul mantra with a simmering dance floor groove, while Circling is more coy, until a swirling Boards of Canada-like melody escalates into something more beaty; the delicate fractured beats of Sing pulse warmly alongside xylophone, building into a kaleidoscopic jumble and This Unfolds starts out as if you're floating around in little fluffy clouds, with its beautifully lagging beat, before it throws you back down to earth.
There is love, and much, much more to be got from these exquisitely crafted songs.
-TimeOut