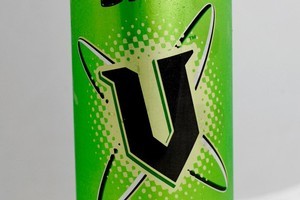 Kiwi energy drink V will soon be available in Spain after a deal between its producer, Frucor, and sister company Orangina Schweppes.
V, Frucor's most successful product, is sold in 18 countries including Australia, the Netherlands, Sweden and Argentina.
Managing director Mark Cowsill said Frucor was positive the drink would do well in Spain despite the country's financial problems.
Frucor will be targeting 18- to 24-year-olds through TV advertisements, social media and events.
V has tough competition in Spain where competitor Red Bull has half the market.
In New Zealand V has a much larger market share than Red Bull. In supermarkets it has 55.3 per cent compared with Red Bull's 20.5 per cent and at petrol stations and convenience stores 60.5 per cent against Red Bull's 18.4 per cent.
Frucor, which had its beginnings in the 1960s as part of the Apple & Pear Board, exports about $250 million of drinks a year.
Its annual revenue in New Zealand is about $500 million.
Frucor was bought by Japanese company Suntory Group in 2009 and produces other brands such as H2Go, Just Juice, Fresh-up, McCoy and Arano.
Cowsill said the launch in Spain would be another step towards making V a "global brand".
"The acquisition of Frucor by Suntory in 2009 has opened doors for us in the international marketplace."
Cowsill would not say how much of the market Frucor hopes to take with V in Spain. It expects to charge less than Red Bull, which is at the premium price level for energy drinks.
Frucor's international general manager, Scott Johnson, said the company had learned a lot through its experiences in Britain, the Netherlands, Sweden and Argentina and had conducted extensive market research in Europe.
V was launched in 1997 and was originally expected to serve only the domestic market.
It was so successful that two years later it was introduced to Australia, where it has 40 per cent of the market.