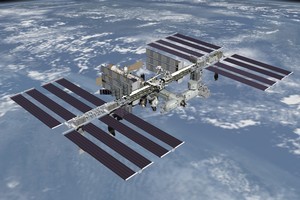 Kiwi crystal manufacturer Rakon plans to use its purchase of a French competitor's assets to expand its presence in the lucrative space technology sector.
Rakon chief executive Brent Robinson says its €400,000 ($716,000) acquisition of French firm Temex's assets will allow it to work on applications such as Galileo navigation satellites and transportation vehicles for the International Space Station.
"Temex has excellent synergies with our existing operations in France and the acquisition will significantly accelerate our plans to develop the high performance OCXO [crystals] markets in space, aviation, under-sea telecommunications, mining exploration and defence," he says.
The assets Rakon has bought - sold at a hefty discount due to 30-year-old Temex being in receivership and struggling with debt - include plant and equipment, buildings and intellectual property, as well as the French firm's customer base.
Rakon also inherits 76 of Temex's staff.
The purchase of the assets, which are expected to be transferred into Rakon ownership next month, will be funded out of the firm's existing operating budgets.
Robinson said Rakon - which began manufacturing in France in 2007 when it purchased Frequency Control Products from UK-based C-MAC MicroTechnology - had first focused its French operations on the telecommunications sector, which was highly cost-competitive.
At that time, Rakon placed less focus on the "demanding but high value" aerospace and space markets, he said.
"The volumes in these [aerospace and space markets] may not be large in themselves but the value is very high."
Since 2007 Rakon had moved the manufacturing of its high volume, lower margin French-made products to a lower-cost joint venture it operates in Bangalore, India.
"This Temex acquisition accelerates our planned expansion in France into higher margin, very high performance applications," Robinson said.
While Rakon got a bargain-basement deal on its acquisition, Temex was struggling to turn a profit, despite its €11 million annual revenue.
Robinson, who was confident Rakon could turn Temex's fortunes around, said the French firm's debt, as well as over-staffing issues, had been holding it back.
"We have plans on how we can increase productivity," he said. "We believe we'll be able to turn a small profit in the first year of operation."
Robinson said Temex had cut its staff headcount down from 130 earlier in the year to 100, and of those 100 Rakon would employ only 76. First NZ Capital analyst Jason Familton said the Temex deal did have the potential to improve Rakon's business in France.
"The French operation is currently loss-making, so it does increase their footprint over there ... to potentially turn around that business," he said.
Rakon, once the darling of the NZX, has been toiling with a falling share price in recent years.
Its share price rose steadily after floating in May 2006 at $1.60, touching $5.80 in May 2007, but losing 83.6 per cent of its value since then. Its share price closed up 2c at 95c last night.
In May Rakon announced a full-year loss of $5.4 million on revenue of $144.5 million, but said an improved second half saw the company in good shape as it expanded into China.