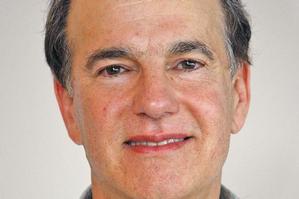 Stargazers pondering whether we are alone in the universe may be asking themselves the wrong question.
A Nasa scientist hunting for planets outside the solar system says people should have an idea by the end of the decade how many Earthlike planets are out there.
The question is whether they are within our reach.
Nasa's Jack Lissauer, who is in Auckland giving free lectures today and tomorrow, is part of the Kepler space telescope mission counting how many planets in a single slice of the universe containing more than 100,000 stars are the right size and temperature to harbour life as we know it.
When they know that, scientists can figure out how far a future spacecraft must probe to study likely planets for water and other possible signs of life.
The California scientist said if Earthlike planets were only a few dozen stars away, they could be studied as early as the 2020s.
"We have the technology pretty near along to [investigate] the nearest stars," said Dr Lissauer, who will speak today at Massey University's Auckland campus and at Auckland University tomorrow.
But if such planets were hundreds of light years away, the search could take much longer.
Tackling those distant planets would take as-yet uninvented technology and considerable billions of dollars.
"We couldn't just build a scaled-up version of what we have."
The Kepler project began last year and Dr Lissauer said that although it was studying less than 1 per cent of the universe, the first six weeks' of observations had revealed 200 possible planets.
Five of those were confirmed to be planets by December, and Dr Lissauer said more would be added with further study.
The planet-hunting telescope is scouring the sky for dips in stars' brightness which might signify orbiting planets.
Once one is spotted, the ground team uses orbits and other data to confirm it is a planet and, if so, how big and how far from its central star.
The five planets found so far are too big and too close to their stars to hold liquid water, thought to be one of the pre-requisites for life.
They all have temperatures hotter than molten lava.
But Dr Lissauer said that by this time next year the project should have found smaller and cooler planets, closer to what scientists call the "habitable zone".
By 2019 the US$600 million ($820 million) project aims to be able to tell people how many Earthlike planets would be likely to be found in any slice of the universe - including the one closest to us.
Space scientists will then know how far afield they must go to look for water, oxygen and other clues to life on other planets.
Dr Lissauer, an expert in the formation of planets and stars, spoke to New Zealand space scientists this week at an astronomy convention held by Massey University.
He said his public talks would be at the level of an "interested high school student", with a sprinkling of technical detail for more advanced listeners.
STARGAZING
* Who: Dr Jack Lissauer, Nasa scientist searching for Earthlike planets outside our solar system.
* When: Today, at Massey University's Albany Campus, Sir Neil Waters lecture theatre, SH17.
* RSVP: a.warbrooke@massey. ac.nz
* When: Tomorrow, 9.15am-4pm, at public astronomy symposium at Auckland University, Lecture Theatre 098, Owen G. Glenn Building, in Grafton Rd.
* RSVP: astronomy.symposium @auckland.ac.nz