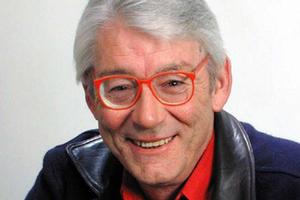 John Gorton's is not a name heard often now. But back in 1969 the then Australian Prime Minister sent the crew of Apollo 11 a message sufficiently resonant to be remembered 40 years later.
Indeed, not just remembered but quoted in full this week at a major ceremony commemorating the first of humanity's five visits to the moon.
While not as tangible as the pyramids (though their tokens will survive much longer) those trips were every bit as much an expression of national intent and will. They too were the manifest dreams, conceived to capture the essence of ambition and define the reach of ability.
Having been at the sharp end of that endeavour, and tasted exultations and terrors the rest of us could only savour vicariously, Nasa's astronauts now seek to ignite again our desire to take another giant leap.
Good on 'em, you may say, particularly since we have so clearly stepped back from the brink on which they teetered.
But odd that they would find the best expression of their wish coming from a politician, especially since those peddlers of the prosaic can (almost) always be relied upon to land, with astronautical precision, upon the most obvious of points, then labour them beyond endurance. But not John Gorton, at least not when he sent his message from Canberra to the men on the moon.
At which point a red-faced confession can be delayed no longer. Sadly, you will not see reprinted here all that Mr Gorton communicated on that occasion.
"Shame" you cry, and rightly so. A fellow more fluent in the navigation of Gooogledom would and should be able to offer you a full transcript of the Aussie utterance. But I am not that fellow. I'm the fellow who didn't register the significance of John Gorton's words until after they'd been repeated by one of Apollo 17's crew.
Particularly the last bit where Gorton, himself, from memory, a wartime fighter pilot, may have abandoned political prudence and drawn on his own intensities to express what he hoped would be the ultimate consequence of Apollo 11's expedition.
Which was a world (and a cosmos) in which "peace, self-expression and the chance for dangerous adventure will be available to all. ..."
Great Scott - who had a particularly dangerous one himself. Imagine the wailing and wittering and swooning outrage there would be from the waggers of fingers and the pursers of lips if an eminent person said as much today.
Imagine how eagerly the babbling babies of the network news would pounce upon such recklessness. "Outrage today as guidance counsellors slam the Governor-General for suggesting school pupils should 'have a dangerous adventure"'.
No matter that it's the best advice anyone can offer, we'll have not a bar of it nowadays. We're people who paddle timidly in the shallows of peril - constantly terrified by things that may happen, constantly badgered by an information industry that's lost or forsaken the ability to be excited by the wonder of things like the Wright stuff or Kingsford Smith crossing the Tasman or the hugely admirable Gene Kranz and his team rescuing three men from the awful consequences of a catastrophe in the void.
We shun dangerous adventures. We fret about risks and forget that the biggest risk of all is refusing to risk anything.
William Blake understood that - and what a marvellous astronaut he'd have been (in a crew with Shakespeare and da Vinci). Children understand it too. They understand the value of dangerous adventures. That's why they have them, or dream about them.
Ten years before Apollo 11, when this myopic Biggles had set his (short) sights on a career flying RNZAF Vampires, it was easy to imagine running to a Spitfire during the Battle of Britain. A decade later, it was equally easy to step into the moon boots of the astronauts striding to their capsule.
For like the pilots before them, they were heading towards that burning moment where skill, luck, life and death intersect. And you knew that was where you wanted to be. You knew being there was the truest test - of a person and a people.
We didn't test ourselves, of course. We may have had the right stuff but not in the right place or at the right time. So we watched while others did. As we're still watching. Watching is a big part of our lives now. It's what we do best. And perhaps it's because we watch so much and do so little that our anxieties have grown so large.
Our Kennedys will have no truck with dangerous adventures. They've forgotten that avoiding risk is the biggest risk of all.
We stood on the moon but we cower on the Earth. Yet if there is a John Gorton out there brave enough to propose a dangerous adventure, then know this, we're up for it.
Today's digital watchers have just watched what others 40 years' ago achieved with a digital watch. Now we'd like an adventure of our own. There is an Armstrong in everyone. We all want to walk in another space.