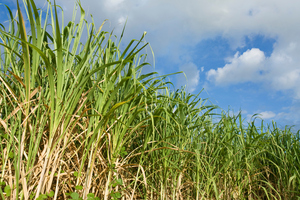 One hundred and fifty years ago this month, the Don Juan docked in Brisbane's Moreton Bay, carrying 67 South Sea Islanders - the first batch of cheap labour imported from the Pacific to work on the plantations of Queensland's tropical north.
By the time the "labour trade" ended in 1904, about 50,000 islanders had been shipped in, mainly from Vanuatu and the Solomons. Some went willingly, although with little or no idea what they were agreeing to. Others were lured with food or consumer goods. At least 10 to 15 per cent, according to historians, were kidnapped - "blackbirded".
Working mainly on sugar plantations, they were paid a pittance and treated almost as slaves. Nearly one-third died from unfamiliar diseases, and thousands were deported after the newly federated nation passed "White Australia" laws in 1901. Yet few Australians know much about this shameful episode in their history. "We're a forgotten people," says Emelda Davis, president of a national body representing the islanders' 40,000 descendants.
Australian South Sea Islanders, as they call themselves, are hoping the 150th anniversary will foster wider understanding of the way their ancestors were treated, and advance their calls for a national apology and reparations. The equivalent of at least A$40 million ($45.5 million) in wages, mainly owed to labourers who had died, was seized by the Queensland Government, with some of it used to fund the mass deportations.
Those who escaped being sent back were banished to the fringes of Australian society, and their descendants are still "significantly marginalised", according to Davis. "Other migrant communities have access to programmes and services, but we fall outside them," she says. "We're severely disadvantaged when it comes to such things as health, education and employment."
Many are still trying to trace their roots. Recruiters plucked Davis's grandfather, Moses Toupay Enares, off the beach in Tanna, in Vanuatu, then called the New Hebrides, along with two friends. He was 12. He and his family were forced to speak English on the plantations. "My mother told me their school uniforms were potato sacks," she says. "They were the poorest of the poor, but they had to speak proper English."
Earlier this year, Davis, 52, travelled to Port Vila for the first time, to make contact with the Tanna community. In the next few months, she hopes to visit the island itself, in search of her relatives. "I want my son's children to know who they are," she says. "It's not about blaming, it's about healing."
Blackbirding began in 1863 - two years before slavery was abolished in the United States - amid a push to open up north Queensland. Ninety-five per cent of those brought over were young men. In some cases, "whole islands were stripped of their male population", according to Davis.
"Europeans thought they were not capable of working in a tropical environment," says Professor Clive Moore, a Pacific expert at the University of Queensland. "They thought the only way to develop the north was with black labour."
The "Kanaks", as they were called, were paid a fraction of what white Australians earned for the same work. Groups of 100 or 200 people toiled on the plantations, with overseers. One woman who ran away was brought back in shackles. "It wasn't slavery, but they were slave-like conditions," says Moore. As for the means by which workers were recruited, he says: "All of them were 'culturally kidnapped'."
Moore, who has been advocating for the islanders' descendants for 30 years, regards the Pacific Island Labourers Act, which legalised the deportations, as an attempt at "ethnic cleansing".
The 2000 or so labourers who were permitted to stay, following a royal commission, were banned from the sugar industry, at the insistence of the trade unions, and reduced to a semi-subsistence existence. They suffered severe racism, and mixed only with other islanders, or indigenous people. Many present-day islanders have Aboriginal or Torres Strait Island heritage.
"No other immigrant group was treated so badly," says Moore. "They were cut off from their islands and their families. A lot of the islanders today are just lost - they don't know where they come from, they only know that they're black Australians."
Since it would be logistically near-impossible to compensate individual families, Davis would like the Queensland Government, in collaboration with the Commonwealth, to set up a trust fund for the community. She also wants official assistance for Australian South Sea Islanders trying to trace relatives.
Although the Queensland Premier, Peter Beattie, apologised to the islanders in 2000, successive state Governments have fought shy of awarding reparations.
"They're obviously worried by the legal and financial implications," says Moore. "But I'm astounded. The Government [of the then self-governing colony] misappropriated the wages of the dead, and they're pretending it never happened."