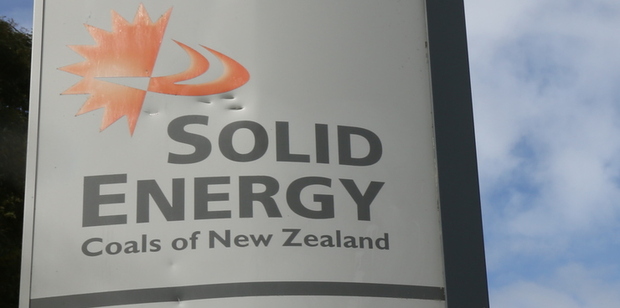 Banks owed about almost $300 million by Solid Energy are at odds over whether to support a restructuring plan for stricken state owned coal miner, Finance Minister Bill English has confirmed.
However, the Herald understands the stoush, primarily down to Bank of Tokyo Mitsubishi's reluctance to play ball, will not scuttle the coal deal.
Following speculation that not all banks were on board the deal announced earlier this week, English said: "I'm advised there's differences among the banks but that's their problem to sort out not ours".
English said the wrangling was around Company Act processes.
The Herald understands Bank of Tokyo Mitsubishi is reluctant to back the deal but it there is still uncertainty whether it will take legal action to prevent it going ahead.
However it is understood that a challenge is unlikely to prevent the deal going ahead. While Section 14 of the Companies Act gives a creditor the right to appeal a restructuring, the deal will only require the support of creditors holding 75 per cent or more of the company's debt.
Under the deal announced on Tuesday the company's banks who are owed $286 million will exchange $75 million of that debt for redeemable preference shares in the company, effectively making them part-owners.
The Government pumping in $25 million of cash in exchange for new shares and is extending two $50 million loans to the company and extending a further $30 million "standby" facility.
Solid Energy currently owes $381 million after big investments in alternative energy projects failed to fire and coal prices plunged. It has shed 700 jobs - about a third of its workforce - in the last 12 months, hitting mining communities on the West Coast and Huntly hard.