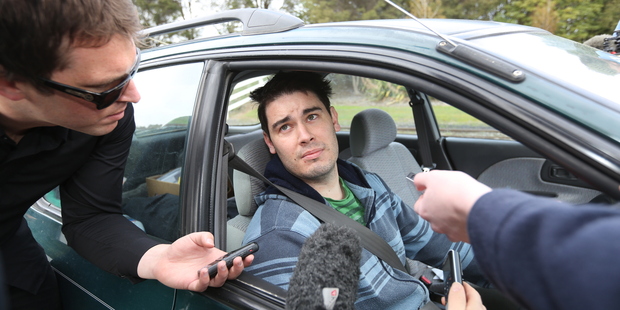 Huntly East miners have lashed out at those in charge of debt-laden state-owned coal miner Solid Energy, which yesterday announced 93 redundancies, claiming financial mismanagement by the previous board, chief executive and Government ministers led to the crisis.
Fourth-generation miner Ross Vernon said millions of dollars had been squandered and together with cheap imported Indonesian coal and a global downturn in coal prices, contributed to Solid Energy's $398 million debt.
"But it's basically mismanagement that's come home to roost. It's a cyclic market. They should have been prepared for it. They just spent the money when they were doing well."
He called on State Owned Enterprises Minister Tony Ryall to resign over the fiasco, which had cost 700 jobs so far at the company.
Mr Vernon said he loved mining but it was the desire to "feed my family" including three children and a grandchild on the way which meant the mechanical-fitter would seek other opportunities.
"Australia's looking good. This is my fifth redundancy from the fifth job in my engineering trade in the last decade so I'm pretty much over New Zealand."
Huntly East would remain open for maintenance for the next four weeks while Solid Energy consulted the proposal which would slash workers and production at the mine by two-thirds from 350,000 tonnes a year to 130,000.
Steven Lamb, a machine operator at the mine for 12 years, said there wasn't much other work available and he would likely have to sell his Hamilton home if he lost his job. "It's not looking good for me. I don't know what to do."
Mr Lamb blamed the predicament on poor decision-making and said miners' reaction to the news was one of anger.
"We were growing to be quite a big mine and for that to be taken away from all these guys, it's gutting."
Solid Energy chairman Mark Ford said he had no choice but to restructure the company to avoid closure.
"We've had to review all our operations to keep the company viable in a time of poor market prices and high debt levels."
He said it was good news that Huntly East Mine remained open but could not rule out further cuts in the future.
Solid Energy had signed a new contract with New Zealand Steel and a new supply agreement with Genesis Energy, but at lower prices and volumes, he said.
He expected the redundancies at Huntly East would cost $5.6 million, but the company hoped to save $10 million a year from the cuts.
The number of job cuts "floored" miners and union officials who said they expected only one-third to go.
Engineering, Printing and Manufacturing Union national mining advocate Ray Urquhart called it a "bloody disgrace" that government-owned Genesis Energy and New Zealand Steel were allowed to import Indonesian coal.
Jobs to remain:
21 miners.
5 electricians.
5 fitters.
2 mechanics.
2 screen hands.
6 supervisors.
3 underviewers
1 mine manager
plus other mine management.