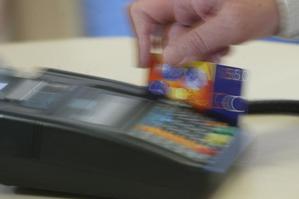 The developers of a new retail loyalty programme say they aim to take on industry heavyweight Fly Buys using ground-breaking technology that will allow shoppers to cash in their reward points instantly over the eftpos network.
Start-up business NZ Loyalty Cards is currently recruiting retailers for its new "Swipe Card" loyalty scheme and says it will launch the programme to shoppers once it has 2000 stores signed up.
Founder Paul McDonald said once the network of retailers was established, Swipe Card members would earn "cash-back" rewards points equal to a percentage of the amount spent whenever they shopped at a signed-up store.
Processing the scheme's transactions through the eftpos network meant cash-back points could be used as an instant discount at any shop participating in the programme.
McDonald said the system would not only appeal to shoppers wanting a simple and immediate way to use loyalty points, but also had advantages for retailers.
"With over 100,000 eftpos terminals in New Zealand it really gives us a lot of power to give a business a loyalty platform which they can use without installing any additional hardware or software. All they need is an eftpos terminal and a phone line," he said.
McDonald said cash-back reward schemes were increasingly popular overseas, but it had been technically difficult to set up a system that allowed cash-backs to be processed using a shopper's loyalty card at the time of purchase. He believed NZ Loyalty Cards was the first business in the world to offer the service.
The technology behind the programme was based on an in-store loyalty platform run by eftpos company Paymark, which provides processing systems to retailers including a pre-paid phone top-up service.
Paymark had adapted its loyalty platform to meet NZLC's requirements, including expansion so it could be used by multiple retailers.
Paymark's head of sales and customer relations, Paul Whiston, said this gave the company a unique rewards model. "We're excited at the prospect of NZLC enjoying significant success in launching their new programme to the market," he said.
Chris Lamers, the head of marketing and product development at Loyalty New Zealand, which runs Fly Buys, said while LNZ would watch NZLC's progress using the eftpos network with interest, it had developed its own technology platform that worked effectively for Fly Buys retailers.
Last month LNZ introduced a "real time rewards" system which allows members to order rewards by phone, text or online, and then use their card to immediately collect those rewards from stores.
Previously members had to wait for the vouchers to be mailed out.
LNZ has also recently launched Fly Buys Music, allowing members to buy digital music with their points.
McDonald said NZLC had commitments from major retailers to be involved in its programmes which it expected to be able to launch to the public soon.