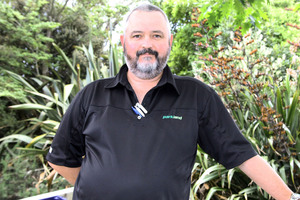 Voters in the electorate where under-fire MP Richard Prosser stood have distanced themselves from his inflammatory "Wogistan" rant.
The New Zealand First List MP has today apologised and back-tracked on suggestions that young Muslim men should be banned from flying on Western airlines.
Mr Prosser, 45, won just 538 votes in the Waimakariri electorate, in North Canterbury, but got into Parliament on the strength of party leader Winston Peters' political resurrection.
Today, at his family home in rural Ashley, 10km north of Rangiora, fiancee Mel Francis said she would stand by him but refused to comment further.
"You know very well that I can't comment," she said.
Neighbour, horse trainer Ross Rennie, 47, said the district was not "redneck country", but doubted Mr Prosser was "an out an out racist".
"If a Muslim had a flat tyre and was stranded on the side of the road, I'm sure he'd stop and help them out," said Mr Rennie.
He described Mr Prosser's views as "way over the top" and were not representative of the local community.
Ignorance and naivety were behind the comments, he believed.
"I wouldn't mind if Muslims, Indians, or Somalians moved in across the road and most people here wouldn't. It's just a case of everyone just getting along."
The controversial right winger's rant, which has spurned international condemnation and calls for his resignation, was the talk of earthquake-damaged High Street in Rangiora today.
Most locals were quick to criticise the outspoken politician, but he did have some support.
Yesterday, Mr Prosser tried to argue that he was just saying what some "people are talking about but won't necessarily say".
One of those he was referring to might have been Brian Strong, an 81-year old pensioner from Kaiapoi, who applauded Mr Prosser's stance and said that he had a right to "speak his mind".
"I'm all for him," he told APNZ.
"He was speaking his mind. I can't see why he should be condemned for that."
Not only did he support the right to free speech, he also supported Mr Prosser's apparently racist views.
"There's something about these people [Muslims] that I'd rather not be around them."
Bruce Carter, 68, accepted he'd been "fairly outspoken" but believed he was entitled to his opinions - even if he was a Member of Parliament.
Others, like 72-year old shopper Maureen Paterson, were quick to offer counter thinking.
"He's a w*****, and he should know better," she said flatly.
North Canterbury Grey Power also distanced themselves from the rant, describing them as "pretty extreme".
Sat around an outdoor lunch table, friends Rainy Coulter, 49, and Jennie Wapira, 50, both believed that the row had damaged New Zealand's international reputation.
"He's made a big faux pas. The Muslims will be out to get us now," said Ms Coulter.
- APNZ