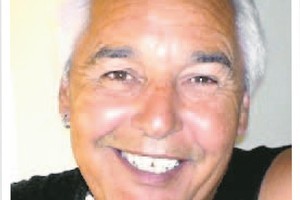 The brother of a man slain by a mental health patient says the insanity defence should be dropped in favour of pursuing convictions.
Graeme Moyle says people like the man who killed his brother Colin should be brought to account for the crimes they have committed while in the grip of madness.
Mr Moyle, who leads the Sensible Sentencing Trust's mental health group, will lobby for those with mental health problems to stand trial.
He said the trust still wanted the system to accommodate those who were mentally unwell - but it should happen at the point of sentencing.
Colin Moyle died in 2007 after Matthew John Ahlquist flung boiling water across him before attacking him with a spade and setting him alight.
Ahlquist was found not guilty of murder because of insanity in 2008 - then approved for unsupervised release into the community in 2010.
Mr Moyle said there was an unacceptably long wait for justice by victims of those who later relied on mental health grounds in court.
He said families often felt cut out of the justice system because a successful appeal to the insanity defence could result in there being no trial.
Instead, he said those who had committed a criminal act were sent for medical treatment after being found at an early stage to not be responsible for their actions.
Mr Moyle said figures obtained under the Official Information Act showed there had been 42 homicide or related charges laid over 10 years against people who were later found not guilty because of mental impairment. A further 80 charges relating to serious injury had been laid over the same period.
He said the result left victims - or their surviving families - feeling as if they had never had their day in court. He said there were also questions about whether those with mental health problems should carry a conviction.
Mr Moyle said the anguish over his brother's death was heightened by not having a trial which established - formally - the identity of his killer.
He said the "unsupervised release" of his brother's killer just a few years later left him without any information about the effectiveness of Ahlquist's mental health treatment.
Mr Moyle said he was no longer entitled to information about Ahlquist's movements although he was told he was not in danger. "It wasn't really me - it was the rest of Auckland I was worried about."
Ahlquist's mother Lois said her son had to cross several significant hurdles to get released. "I know on their side of it it must be very hard to accept.
"My son is not the person he was five years ago and this is through the care of the mental health service. If he had gone to prison he would have come out the same [as he was before]."
She said she and husband Jack had tried for years to get Ahlquist treatment. "It is so hard to get treatment. If it had happened years before we would never have got to that awful day."
Canterbury university law lecturer Dr Chris Gallavin said the law around the insanity defence was "a mess". But he said the criminal justice system could not be used to address a health-related issue.
A Law Commission review in 2010 found the defence was "workable in spite of its flaws".