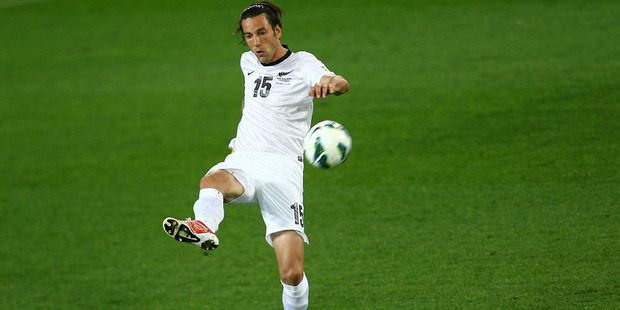 Herald on Sunday journalist Michael Burgess answers three key questions about the All Whites World Cup playoff match against Mexico tomorrow morning.
Just how much will altitude factor into tomorrow's equation?
Massively. Having arrived on the same flight as the team last night, I was already feeling the effects just walking around the City today. Obviously they are high performance athletes, but altitude spares no one. Even the Mexicans will begin to feel it, especially at the end of the match, though not nearly as much.
The altitude seems the number one factor as it will inhibit the All Whites high energy, defensive game. It's hard enough to keep running when you don't have the ball for long periods but another story when you are 2300m above sea level. The first 30 minutes are crucial, both physically and mentally, and coach Ricki Herbert will also need to use his substitutes extremely well late in the match.

What do you predict the All Whites' tactics to be?
Not vastly different to the pattern over recent years. Lots of players behind the ball, direct play on attack and maximise set piece opportunities. It won't be pretty - well not unless Marco Rojas comes on. In their rare forays forward, they will try to exploit the pace of Kosta Barbarouses and Jeremy Brockie.

What is the mood in Mexico City tonight?
Confidence, mixed with a little apprehension. Locals know they should account for New Zealand fairly easily and their coach even predicted a 3-0 win earlier today, a highly unusual ploy.
But the fans can't fully trust their team; they feel they have been let down too many times and there is a slight worry of going to Wellington with not enough goals on the board.
They are also wary of New Zealand, mainly because their knowledge is limited to those remarkable results at the 2010 World Cup. They don't realise that many of the key men from that campaign (Nelsen, Elliott, Reid, Smeltz) aren't in the starting XI tomorrow.